?>


Bachelor Degree in Computer Engineering
Degree Accreditations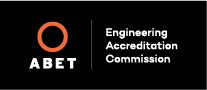 The Bachelor Degree in Computer Engineering by the Universidad Politécnica de Madrid has been accredited by the Engineering Accreditation Commission (EAC) of the prestigious American agency ABET (Accreditation Board for Engineering and Technology), who accredits college and university programs in the disciplines of applied science, computing, engineering, and engineering technology at the associate, bachelor, and master degree levels.
It is the first degree related to the Computer Engineering discipline in Spain that obtains this internationally renowned accreditation.
With ABET accreditation, students, employers, and the society we serve can be confident that a program meets the quality standards that produce graduates prepared to enter a global workforce.
Degree Overview
Subjects
English language Level B2 certification process
All undergraduate informatics engineering and mathematics and informatics students must certify that they have a B2 English language proficiency level to be able to take "English for professional and academic communication" in the 7th semester of the two degree courses. This subject is compulsory, and, consequently, the above requirement is also a compulsory requirement for being awarded the bachelor's degree.
Policy
2016/17 Timetable
February - June

No lecturing / No examinations.
Assessment
2016/17 assessment dates

June examinations timetable
Enrolment
Student support
Academic Committees

Associate Dean for Academic Affairs
Last updated: 26 de enero de 2017